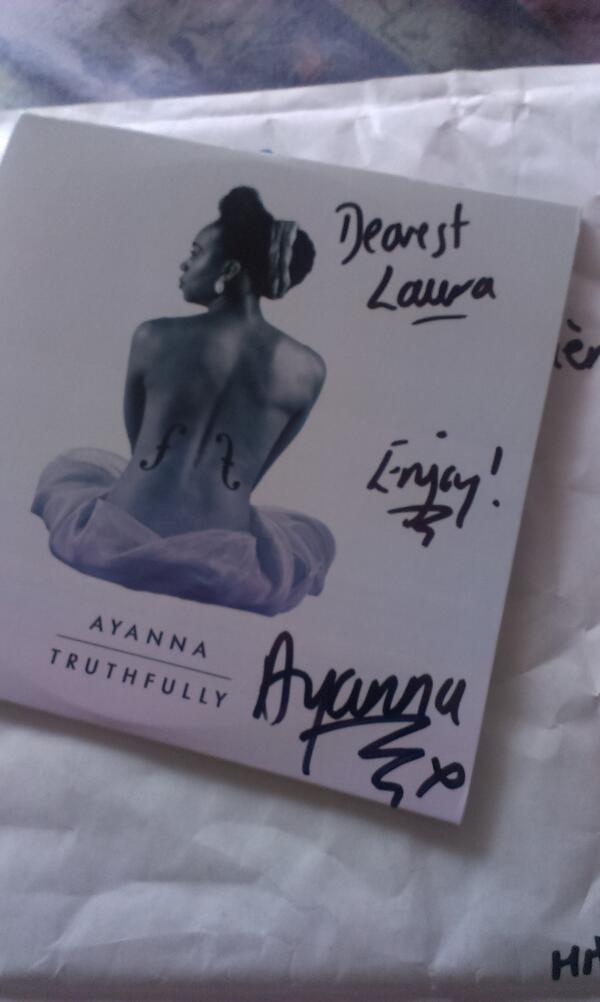 Hi everyone !
I discovered Ayanna Witter Johnson thanks to Helkinn, and I never got the occasion to talk about her songs. Her style is jazzy, but I bought her EP Truthfully. I listened to her music sooo many times that I had o buy her EP. And the artist is so nice that she gave me an autograph. So I feel like a 5yrs old girl, haha.
Also, I work hard these days. I have some projects to build up, and I am actively on Twitter – don't really know how I ended up there, haha. And, because you know me so well, I have another travelling plan ! One clue : it's in the North. And no, it's not Sweden or Finland haha. In fact, it will achieve all my nordic tour in Europe !
I will tell you more soon or later.